OUR APPROACH
Home / OUR APPROACH
We are transparent, fair and consistent in dealing with all people.
We are proud of our reputation, offering a friendly and flexible approach which ensures long-term partnerships with our clients. We empower our clients, offering them direct control over their projects and supporting them every step of the way like:
We ask questions, get into the depth of work, share ideas, work together and anticipate challenges to achieve goals.
Flexible and low cost
We offer flexible business model, allowing our clients to save on project cost by selecting right business model as per need.
Learn and Practice New Technology
Our technical expertise remains our primary and dominant strength. We believe technology is a key to the future success of our organization. Technology changes every day in the Information Technology field. We work hard and master these technologies as they come. We encourage our people learn, practice and implement new technologies.
Empowering clients
We keep updated our clients on each and every stage of development and advise our clients to new developments in the software industry which may benefit their business.
Confidentiality
Confidentiality/Intellectual property protection is a prime concern for every outsourcing client. We take every measure to maintain confidentiality of IP (Intellectual Property) of our clients.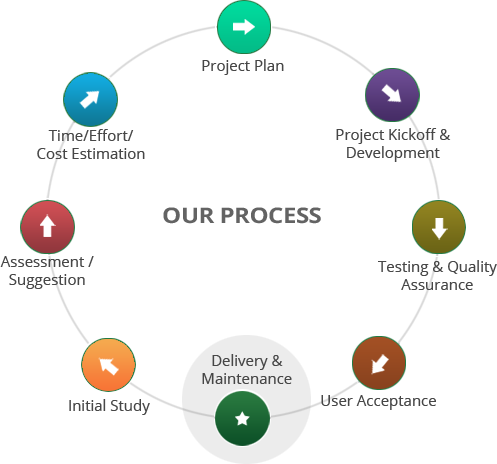 Training
We continuously invest in learning programs to ensure that our employees stay ahead on the technology curve. By doing so, we enable our employees to deliver results and create value for the customers…
Learn More